Since September 2020, Dixie D'Amelio has been seeing boyfriend Noah Beck, but it wasn't until nearly two years later that their romance turned into a major source of friction between Dixie and her best friend, Nailea.
When TikTok star Larray posted a video showing Nailea and Noah having fun together in May 2022, things between Dixie and Nailea, who were formerly best friends, became awkward.
In the video, Nailea was fiddling with a bald filter and applied it to Noah (laughing at the effects in the process). She touched Noah's head to position the filter properly.
Following that, Dixie shared a photo in which she appeared to be a little unhappy with how near Nailea was to her partner. Nailea responded by posting a video in which she scolded "this girl who felt I desired her man because I breathed near him."
He was six feet away from me and I was breathing, Nailea added. "While I was taking breaths. She vowed that I wanted her man.
Dixie, though, felt that the drama was largely one-sided. She talked about the situation in a BFFs Podcast episode, saying she "truly liked" Nailea and "didn't have a problem with her."
Given that the pair claim to have resolved their ongoing dispute, it appears that this remark is still accurate. After Dixie's startling hair transformation, the BFFS took a sweet photo together and posted it to her Instagram stories.
In another photo that Naliea shared on Instagram stories, she gave Dixie a sweet kiss on the cheek.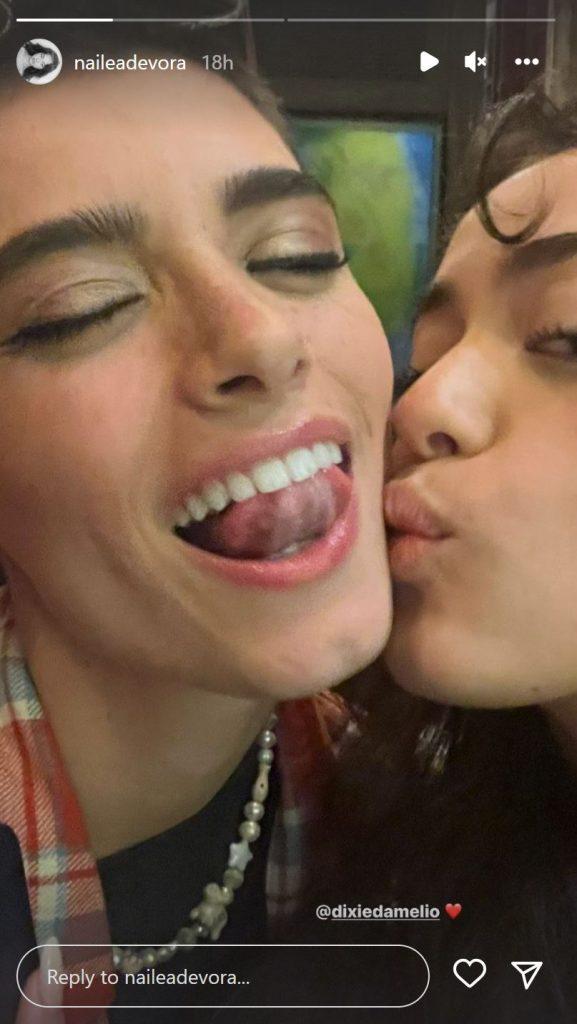 The two appear to be happy than ever, which is another another upbeat development in Dixie's life since she entirely cut her hair and strutted the red carpet with a fierceness that was clearly inspired by Furiosa. Girl, you rock!