A first-grade teacher in Wisconsin is speaking out after several rainbow-themed songs were removed from her students' spring concert.
Melissa Tempel, a dual language teacher at Heyer Elementary, blasted the Waukesha County Board of Education on Tuesday for banning the Miley Cyrus and Dolly Parton song "Rainbowland," as well as the Muppet Movie classic "Rainbow Connection."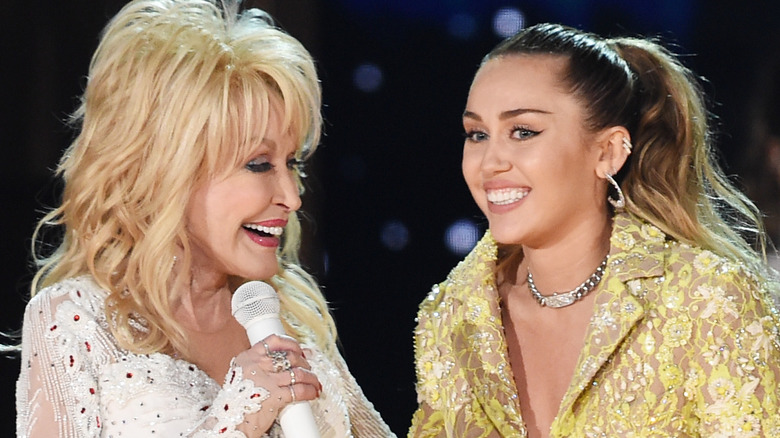 "My first graders were so excited to sing 'Rainbowland' for our spring concert, but our administration vetoed it." "When will it be over?" Tempel wrote on Twitter.
Supt. James Sebert of the Waukesha School District did not immediately respond to a request for comment from PEOPLE.
Tempel also shared lyrics from their 2017 collaboration, which appeared on Cyrus' sixth studio album Younger Now: "Living in a Rainbowland / The skies are blue and things are grand / Wouldn't it be nice to live in paradise / Where we're free to be exactly who we are."
My first graders were so excited to sing Rainbowland for our spring concert but it has been vetoed by our administration. When will it end? @waukeshaschools @DollyParton @MileyCyrus @mileyworld @gsafewi @CivilRights #publicschools pic.twitter.com/8Na0nETmDw

— Maestra Melissa (@melissatempel) March 21, 2023
"Let's all dig deep inside / Brush away the judgement and fear," the song continues. "Make the wrong things right / And put an end to the fight / 'Cause I promise nobody's gonna win (come on)."
Although Tempel was told the song was banned because Cyrus, 30, "is controversial," she "thought for sure" the decision was influenced by Parton's popularity among drag queens and the LGBTQ community.
"Oh well, I can't stop my students from singing 'Rainbowland,'" she says. It's a catchy, fun song!" She penned a letter.
Tempel announced on Thursday that "Rainbow Connection" had been unbanned as a result of emails from parents and the local group Alliance for Education. "I'm not sure where I'd be without them," she said.
According to Becky Gilligan of the Alliance for Education, the organisation "continues to advocate for our community," and that "this is the most recent decision by a school district administration intent on stifling diversity and denying equality to the community it serves, further ostracising Waukesha in the eyes of the nation."
Sarah Schindler, whose daughter is in Tempel's class, told the Los Angeles Times that the school board underwent a "conservative flip" in recent years as a result of community outrage over COVID-19 policies.
"With that came some policy changes that have caused some controversy in our community," Schindler explained. "One of those is a controversial topic policy saying that teachers can't have any kind of signage that could be deemed political. … Discussion of pronouns with students was another thing that came up. And teachers aren't allowed to wear rainbows."
According to the Waukesha School District's nondiscrimination policy, the district "does not discriminate in its admissions, programs, activities, services, or employment" on any basis prohibited by federal law, explicitly including "sexual orientation" in its list of protected groups.
After Florida Gov. Ron DeSantis signed H.B. 1557, also known as the "Don't Say Gay" bill, into law last March, many states followed suit, making it illegal for teachers to discuss sexual orientation and gender identity with students.