Though Emily Ratajkowski is well-known for her romantic relationships (NSFW V-day selfies included), the model is also known for her distinct style. She's been dubbed the Salomon XT-6 queen and the queen of cow print 'fits in the past. She's wearing bug nails right now.
On Instagram, Ratajkowski recently shared behind-the-scenes photos from a feature (photo dump style, of course). She provided some close-up shots of her roach nails from the shoot in the dump. Yes, you read that correctly.
Detail artwork inspired by the pesky insect was slapped on one of Ratajkowski's crisp white nails — all the work of nail artist Alex Smith, who didn't hold back on getting into the nitty-gritty details (the hairy legs, the antennas…shutters).
Ironically, Ratajkowski's nail moment comes just days after the roach, a viral Met Gala mystery guest, crashed the red carpet and upstaged the attendees (it was just one of the night's wildest moments).
Nonetheless, I couldn't help but wonder if Ratajkowski was paying tribute to the late Met Gala crasher.
Let's see what happens. Ratajkowski's nails were most likely prepared and created in the days leading up to the photoshoot and, consequently, the Met Gala. However, given the timing — the spread went live four days after the roach's debut and death — it's not unreasonable to speculate that this is the model's way of paying her respects. After all, she was there (dressed to the nines in a Tory Burch gown).
So, is it an ode, an insane glam, or both? The mystery remains, but we'd like to believe the latter. Still, roach nails are out of this world.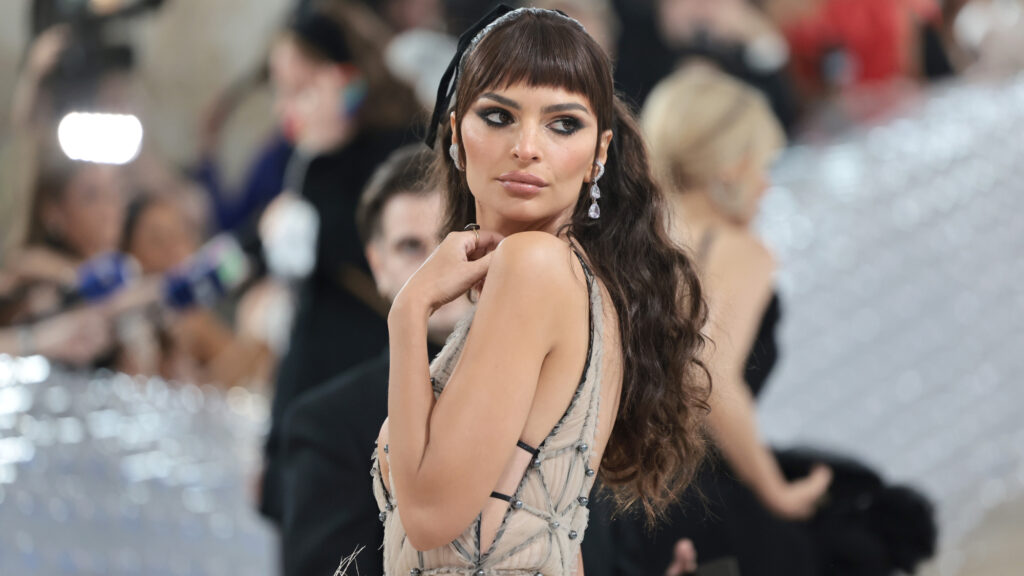 SHOP