Hidden Hills isn't big enough for Nicki Minaj and her convicted felon husband, according to some of Nicki's neighbours, who want the couple out ASAP.
A petition has been circulated online by Hidden Hills residents concerned about Nicki and her husband, Kenneth Petty, moving into the posh neighbourhood… and hundreds of people have signed on.
The petition, started by Hidden Hills resident Beverly Bardan, objects to Kenneth being a registered sex offender after being convicted of attempted rape in New York in 1995, a case that landed him in prison for more than 4 years.
Petty recently filed new legal documents changing his address on the Megan's Law website, so you can imagine the neighbours took notice.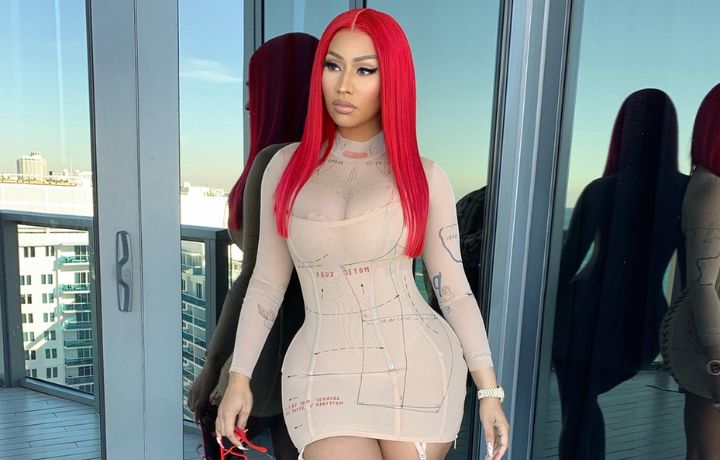 Nicki and Kenneth purchased a Hidden Hills mansion in December, and as we previously reported… Kenneth is currently serving a one-year home detention sentence for failing to register as a sex offender in California.
According to Beverly, the mere presence of Nicki and Kenneth in Hidden Hills would depreciate property values and raise safety concerns.
Beverly is urging Nicki's neighbours to warn their neighbours about Kenneth… and she wants people to sign the petition to "SHOW that you are against sex offenders in our Hidden Hills neighbourhood!"
The petition, titled "SAY NO TO SEX OFFENDERS IN HIDDEN HILLS," was launched shortly after Nicki spent $19.5 million on her estate… but it's recently gained traction, with over 100 signatures in the last few days, bringing the total to 862 and counting.
Other celebrities with homes in the area include Kim Kardashian, Kylie Jenner, and Kris Jenner, as well as Will and Jada Pinkett Smith.