What are the similarities between Rare Beauty's Soft Pinch blush, Dyson's Airwrap, and Maybelline's Sky High mascara? TikTok and Instagram, where creators have the power to catapult a brand to prominence (or infamy), are responsible for their meteoric rise.
Because of social media, everyone now has a platform — and thus the potential to influence. A single post, shared and re-shared across hundreds of feeds, can make or break a brand (see Mielle, the subject of a heated TikTok debate). As a result, marketing executives and advertising agencies no longer decide what sells or goes viral – consumers do.
KIKI World, a newly launched beauty brand that empowers its customers, understands that the customer is king. Jana Bobosikova, Ricky Chan, and Brendon Garner met in 2021 and were initially hesitant to venture into the beauty industry. "We knew the challenges of launching a new brand in a space so dominated by top-down and celebrity driven companies," says Garner, who oversees KIKI's marketing and strategy.
"Rather than seeing this as a reason to stop, we looked into ways to change the paradigm of why beauty products are made." We determined that our mission would be to empower consumers by assisting them in creating what they want, rather than what an industry says they need."
KIKI launches Pretty Nail Graffiti, a nail polish that peels off for quick and easy changes, online on Tuesday. Not a fan of the first-generation colour options? Anyone who becomes a (free) member of the brand can vote on what shades will be produced next, as well as what other products KIKI will eventually release.
Members have an additional incentive to share their ideas in addition to actively shaping KIKI's product lineup. Those who vote, refer friends, and otherwise interact with the brand will receive KIKI Points, which can be redeemed for product.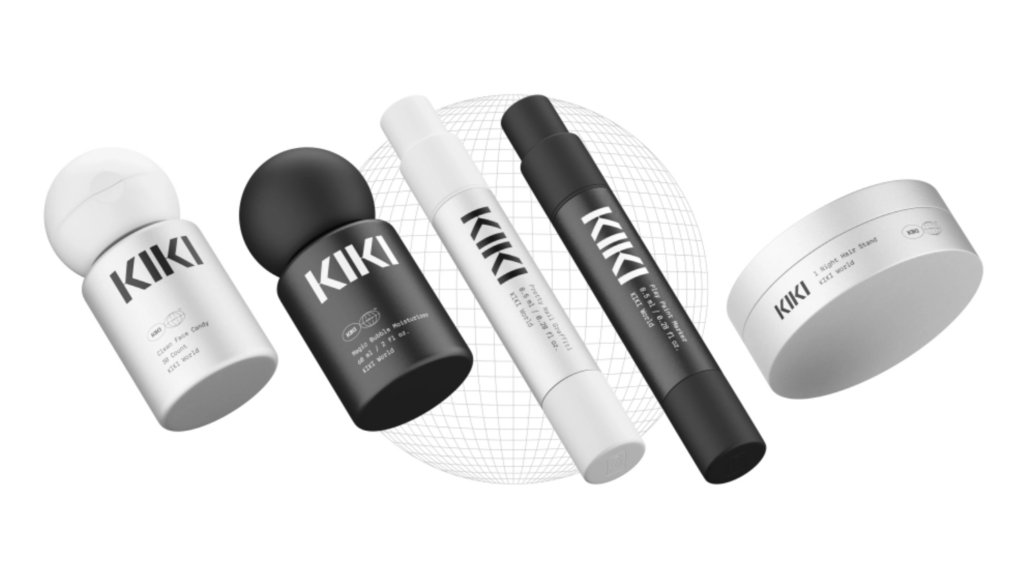 Garner teases some of KIKI's upcoming products, including colour sticks, temporary hair dye, and skincare. "What we produce will be up to our community," he says, adding that later this year, the brand will begin accepting proposals for entirely co-created products. Members will eventually be able to earn royalties on products they help create.
Customers who want to have a greater say in KIKI's future can purchase a KIKI World Pass, a virtual token that exists on the blockchain platform Polygon. The pass, which is entirely optional for all KIKI members, grants holders access to exclusive drops, special loyalty perks, and other "gated experiences," as Garner puts it.
"All you need to do is enter your email; there's no need for personal wallets, keys, or special browsers," he explains. "We see blockchain as a powerful technology layer that will add enormous value to our members, but it does not define our company."
As KIKI co-founder and CEO Bobosikova puts it, "brands are standing on the shoulders of customer recommendations and the creator economy." By taking its community seriously, KIKI lays the groundwork for a bright new beauty industry, one built by the very customers who keep it running.